Pooja Raichur
UX designer

Game Leaderboard - mobile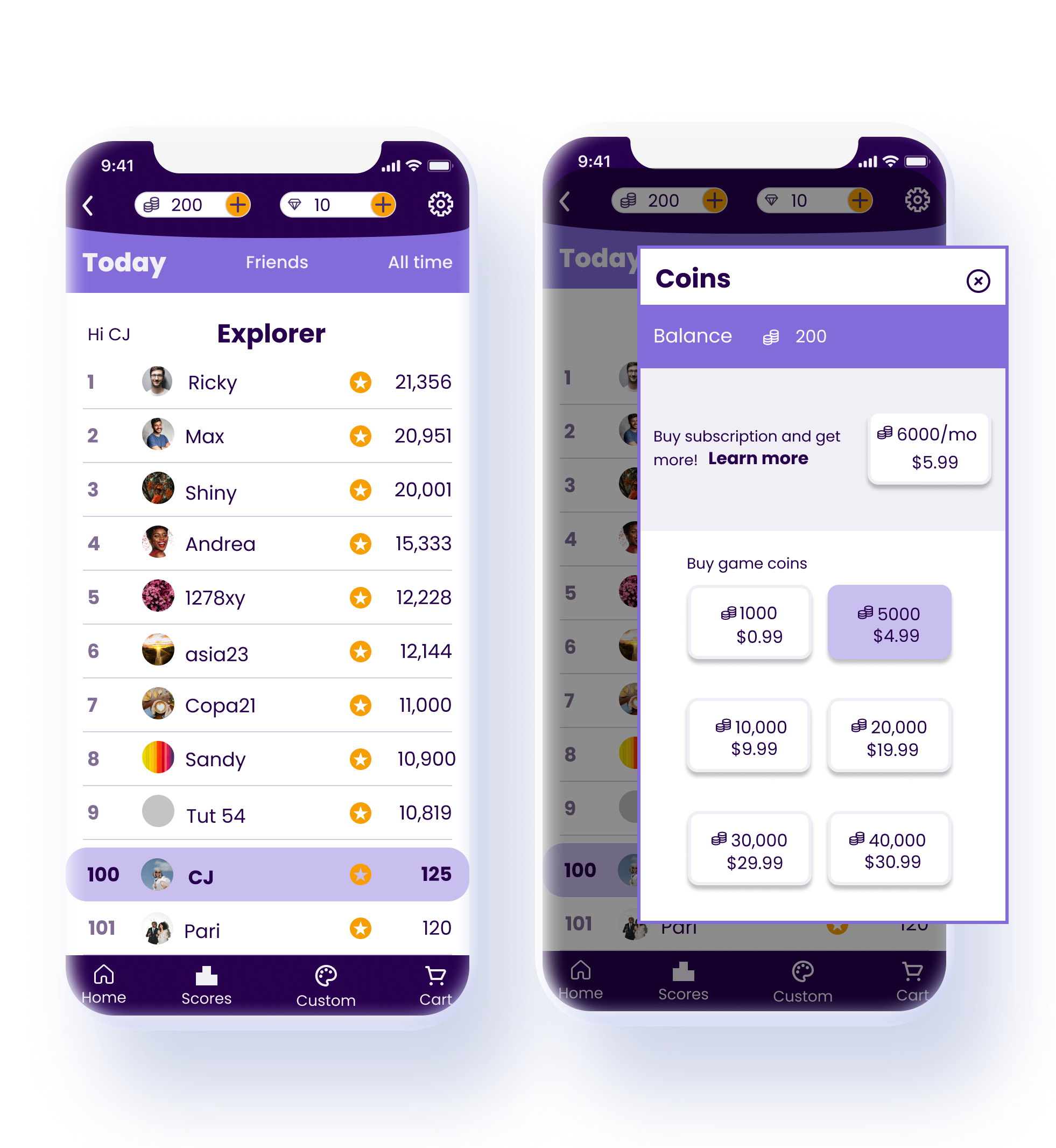 This is a game leaderboard UI Design that I worked on for three hours
The leaderboard shows scores and rankings for Today, Among Friends and All time scores. I designed the screen for today's high scores and an overlay for the buy game coins button.
The goal was to work on the visual design in 3 hours.
Design decisions
To allow ease of use while playing, I used a bottom navigation bar.

The rankings scroll vertically behind the player's current score. This allows the player to view top rankers as well their own score at the same time.

Buying coins and gems are an option to improve user engagement. I assumed that buying coins allows more game plays and buying gems allows you to buy upgrades, custom items, and game play coins.

Aqualog
2 hr Figma design jam session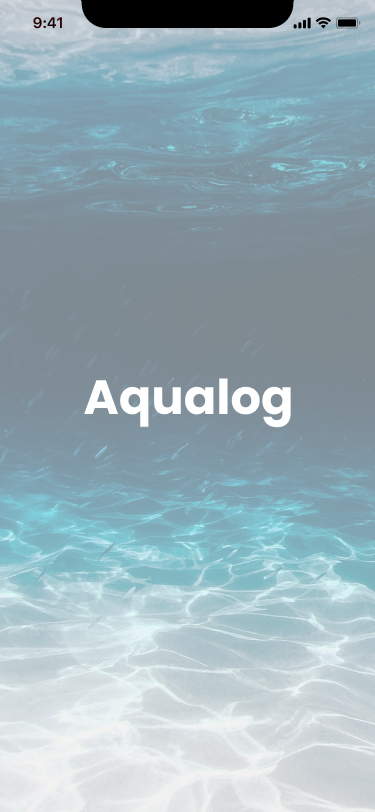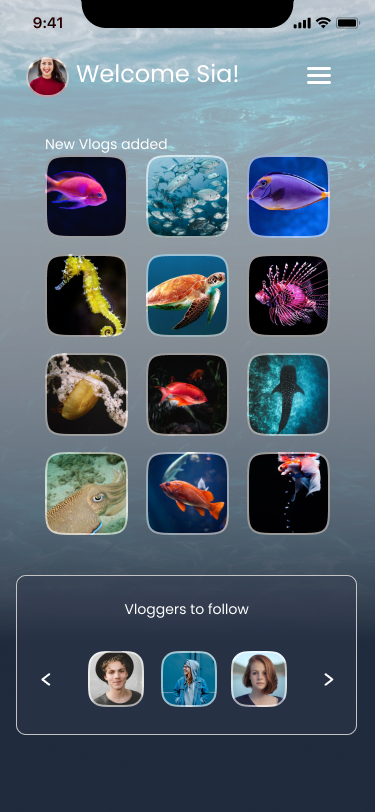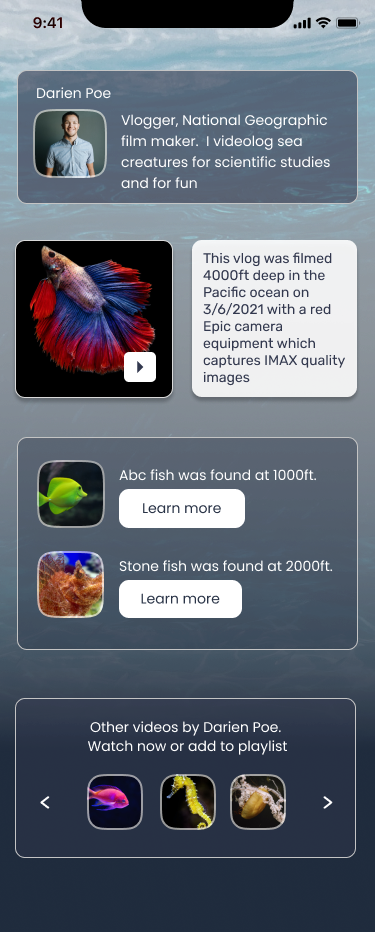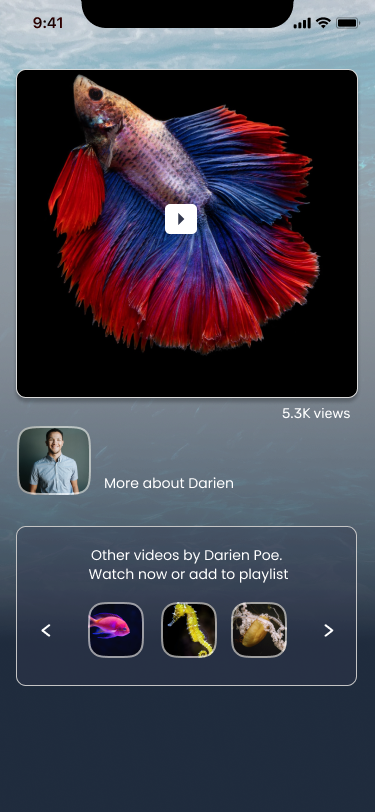 There was a design jam session on Clubhouse where designers were given a topic and a number of designers designed together in the same file in Figma.
The topic of design on the day I worked on this design exercise was 'deep sea exploration', and participants brainstormed ideas on possible app ideas.
The goals were:
Use figma and the Auto Layout function

Design 3 screens in 2hrs

Present app idea and UIs to fellow Designers
We card sorted the ideas and everyone picked up an idea that they would like to work on.
My idea was of an app for Vloggers and for people who want to learn from their experiences and identify deep sea creatures. The Vlogger would give information on the equipment he or she used, creatures they identified at certain depths and upload videos/ or video logs. I designed the interface (3 mobile mockups and a splash screen)

Webpage Redesign - desktop
The Oculus WTC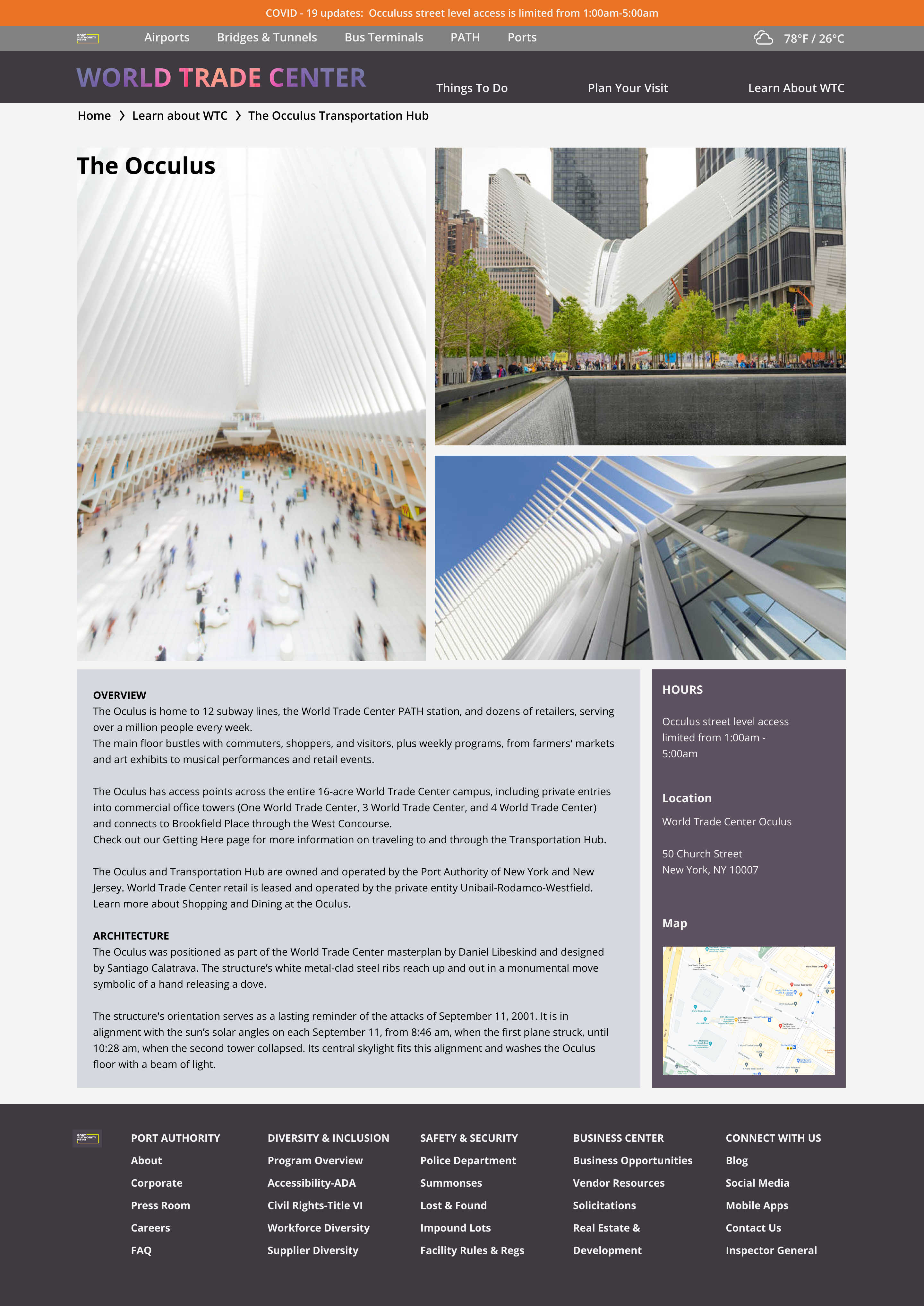 I focused on what users want to see. Visitors want to see pictures, hours and the location, primarily, followed by the history/ background of the place they are visiting. This content was given priority in the redesign.
Since this is a place for the hustle-bustle of everyday life, commuters, shoppers, and close to the freedom tower and for ground zero visitors as well, it brings a mix of emotions. I chose to use minimalistic colors to draw attention to what is important on the page and to have a more reflective tone.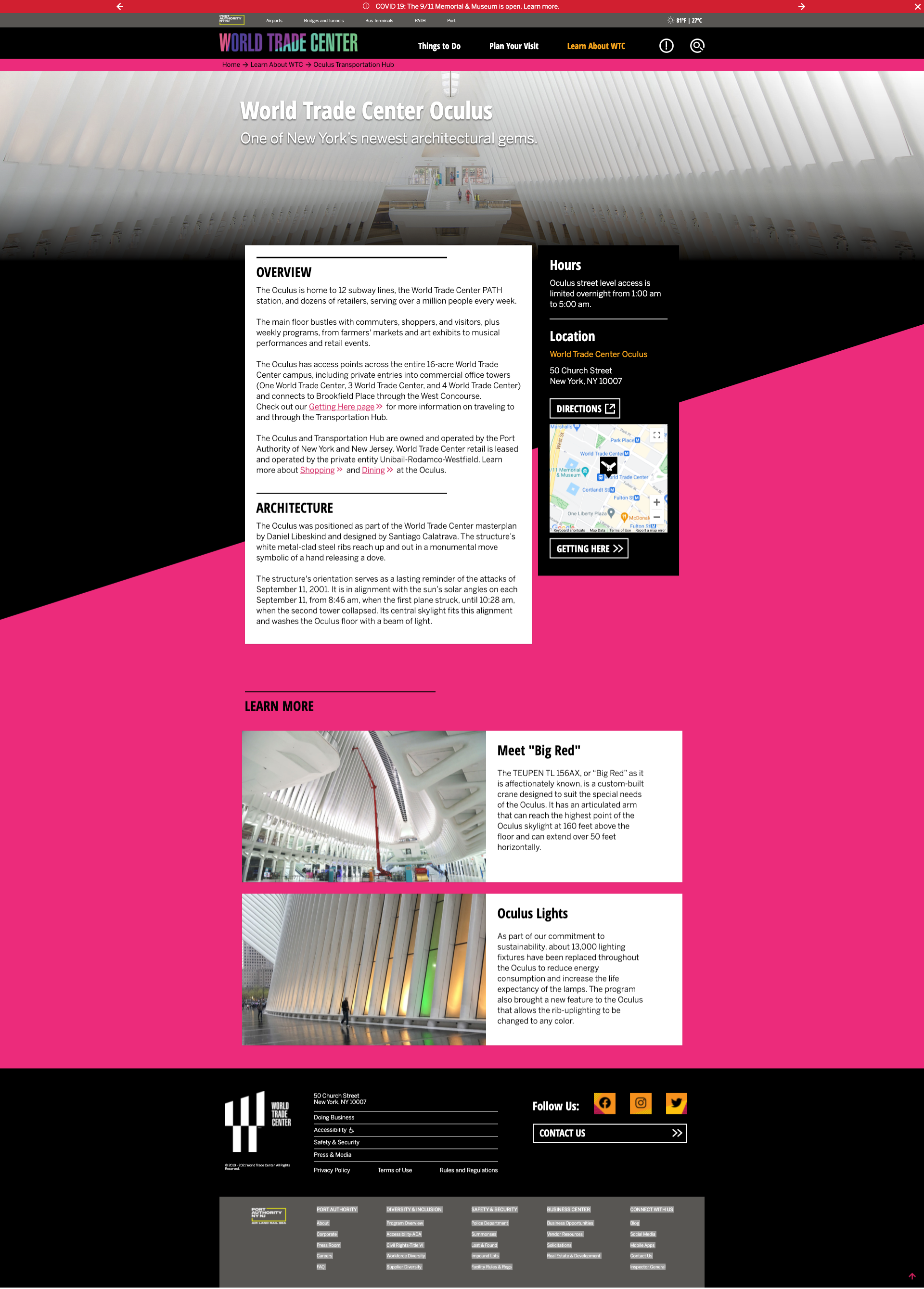 Existing page design
The existing design has angular sections and bright colors, possibly reflective of the colorful lights in the Oculus.
In my opinion it is not resonant with the history of the space. The Oculus is a beautiful white structure right near the 9/11 memorial and is aligned with the